Free Delivery Anywhere in the Continental US

Call Toll Free: 866-957-0399
About Us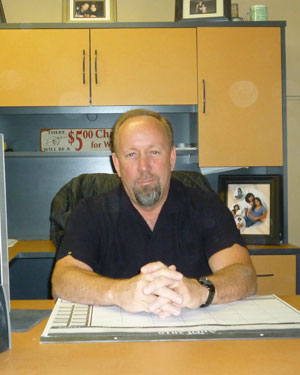 Ron - Owner - Setting the standards for excellence in service and product
Seeing a need to help Families reduce the grossly inflated prices they experience during the loss of a loved one, we decided to offer our services at a cost that would allow all Families to properly mark the resting place of their loved ones.
petmarkers.us, a division of Affordable Markers, has been inscribing markers since 2002. To date we have inscribed over 300,000 grave markers. We currently service 4 National Cemeteries, inscribing grave markers for our US Veterans.
All our Granite markers meet or exceed the National Cemetery Administrations strict guidelines. Our Granites absorption, abrasion resistance, density, compressive strength, modulus of rapture and flexural strength meet or exceed the guidelines as classified by the National Cemetery Administration and the Nat'l Building Granite Quarries Association.
Our Staff
| | |
| --- | --- |
| Mike - VP/General Manager - purchasing specialist, insuring our customers receive the best possible pricing. | Hunter - Office/Sales Manager - Insuring customers receive excellence in customer service. |
| Hunter, Austin, Allycia, Christie and Denise. Insuring all customers receive the best in customer service. | Amber and Austin - Processing orders for production. |
| Jared - preparing Slants for production | Jeff, Matt, Ashley and Kevin - preparing Flats for production |
| Russ - preparing markers for inscription. | Russ, Adam and Jeff - Inscribing markers |
| Robert and Kevin - Preparing markers for shipment | Jeff, Kevin and Ashley - preparing markers for shipment |
Our Facility
Our large facility allows us to carry the right marker for your needs.
Site Index